I have 1 little buck available. He is 11 weeks old, broken black tort, please e-mail for a picture
All October babies are spoken for so if you want to be on my early or later December lists please e-mail me at:
 Prices usually range from $70.00-$85.00
~*~ Please read over our "Sales Policies" ~*~
before inquiring about one of our rabbits!

Please note that we are located in
Travelers Rest, SC
before you consider to buy one of our rabbits.
Thank you!
Weight Chart: Holland Lops : 3 — 4 lbs
We are not a Pet Store and do not have "hours of operation" and we do not give tours. To protect the health of our rabbits and our other animals, we only allow visitors when we have rabbits/bunnies available for purchase. At which time we will bring the bunnies that have been inquired about up to our house for you to see. We have a closed Barn, and do not allow visitors down to our "Rabbit House" for the protection of our rabbits. Please check our "Rabbitry" page for pictures of the inside of our Rabbit House. Thank you for understanding!
All of our rabbits come with an "Info" packet with all the info you need to get started and a small baggie of transition feed
Be sure to take a look at our "Testimonials" page!

E-mail us at info@fisherfarmsrabbitry.com
 **Below are pictures of the colors that our herd can produce**
**These are pictures of PAST bunnies and are not individually available, they are just representations of what we offer**
*~*~Please e-mail us to inquire about our current sale list~*~*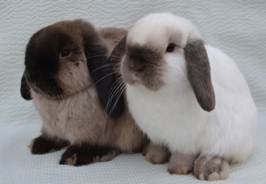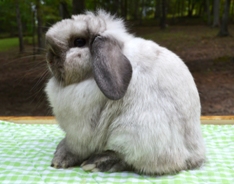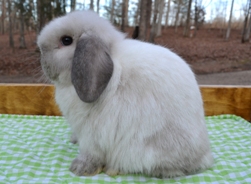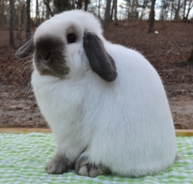 — Sable Point —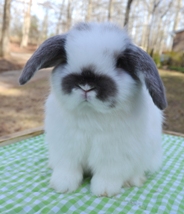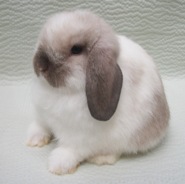 — Broken Sable Point —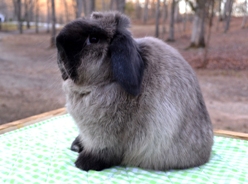 — Siamese Sable —
(uncommon)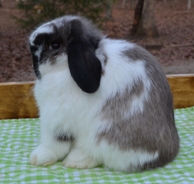 — Broken Siamese Sable —
(uncommon)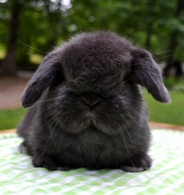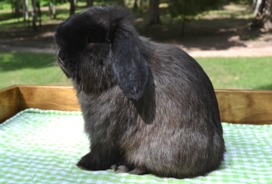 — Seal —

— Broken Seal —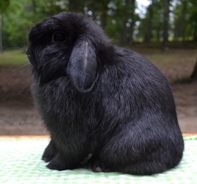 — Black —

— Black Tort —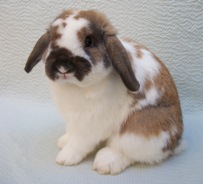 — Broken Black Tort —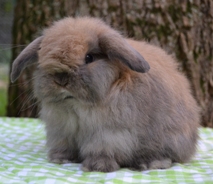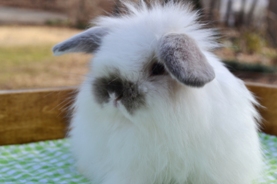 — Fuzzies —
(Holland Lops that have the wool gene)