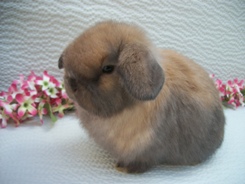 I
I will not have any bunnies available until at least November. My waiting list is rather long right now but if you want to send a $25.00 deposit I will put you on the waiting list. 
E-mail Info@FisherFarmsRabbitry.com
Our family & animals live on a 2 ½-acre hobby farm in the small town of Travelers Rest, South Carolina; where we have enjoyed raising our animals for over 12 years.
We have chickens, ducks, dogs and lots of lovable bunnies! All of our animals are loved on everyday, and are a BIG part of our lives and hearts. We know each of our rabbits by name (even all the baby bunnies) and we make it a priority to give each of them individual attention every day!
Our Rabbitry started when we just wanted to have some pet bunnies – but once we got our first rabbit, we knew we couldn't have just one!Together our family breeds and raises Holland Lop Rabbits. And specialize in the shaded varieties.
Here at Fisher Farms Rabbitry, everyone of our rabbits gets lots of time in the grass every week, and is loved on every day. Whether you are looking for a lovable bunny as a pet, or a quality show rabbit, you've come to the right place!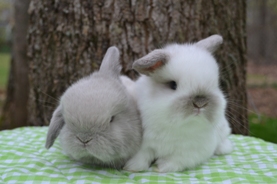 We are not a Pet Store and do not have 'hours of operation' and we do not give tours. To protect the health of our rabbits and other animals, we only allow visitors when we have rabbits/bunnies available for purchase. Thank you for understanding!

We have sold rabbits to owners that live in: SC, NC, GA, TN, WV, VA, FL, AL & KY!